Wednesday, July 20, 2011
Webcomic of the Day
: "
Webcomic of the Day: Hot off the e-press: Nick Gurewitch's first Perry Bible Fellowship strip in over a year.
[splitsider.]
"
Posted by

curt
at 2:38 PM
No comments:
Links to this post


Tuesday, July 19, 2011
CNC + Sharpie = fine-art Spirograph
: "
from Boing Boing
by

Cory Doctorow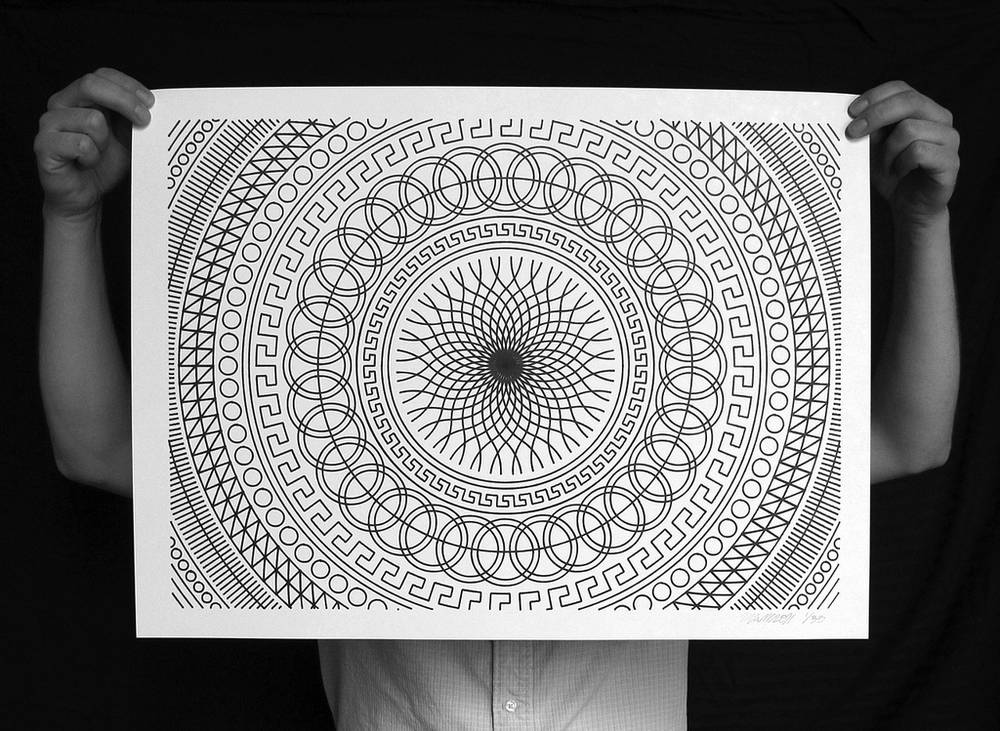 Matt W. More and aarn teamed up to create these 'numerically controlled' posters made by fitting a Sharpie to a 3D CNC machine that then executed spirograpesque patterns. They come signed and numbered, with the Sharpie used to generate them.


Numerically Controlled : Poster Series.

(via This is Colossal)




"
Posted by

curt
at 11:33 AM
No comments:
Links to this post